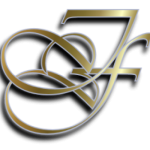 If you are looking for an elite, classy, intelligent, mature young looking business woman who knows how to please you….then look no further…..
Persuits
Take me out for dinner to a restaurant, the theatre, a casino, golfing, the boat show, your boat, a picnic.. or whatever else you fancy doing! Maybe even fly me to Paris…. I'm very versatile, or just come and have a cuddle… and let me give you lots of TLC. Whatever your needs or requirements are, I would love to hear from you! Give me a call and let me start enriching your life. (I am reassuringly expensive)

I don't have a partner in my life so you as my client are my man…… so for the time I am with you, I will give you 100% attention….there is no one else in the world but you!
My Physical Profile
I am a very sexy, glamorous, university educated, young looking mature woman who absolutely loves to dress in a multitude of outfits ranging from business like to glamorous to blow-your-socks-off-in-the-bedroom sexy! In the main pictures above you can see glimpses of me.  I like to stay discreet hence if you would like to see more you are welcome to join my website and log in and view more pictures of me. (I will be adding more each time I do a new photoshoot.) I love looking good, being desired and more than anything…giving you as much pleasure as is possible!
My Personality
I am a fun loving, vivacious, adventurous, easy going caring type of person who loves life. If you are in need of a pick me up…positive vibes…a glass half full attitude to bring colour to your world! I love silver linings to clouds ….let me find them for you!
You
I love intelligent successful men….I find it a real turn on! Plus being a business woman…its great to have someone who's switched on about business to talk to or not…as the case may be (Its your time so you can have what you want). It doesn't matter how old you are, you don't have to have the body of a god, be a total stud in the bedroom and it doesn't matter if you have a bit more of you to love…..you are very welcome…as long as you would love to spend time with me and need lots of pampering and TLC….its more important how you treat me. Personality, warmth and kindness are much more important to me! . If you would like more information about me…please join my website or give me a call.
07598191456
I look forward to hearing from you

Isobelle x